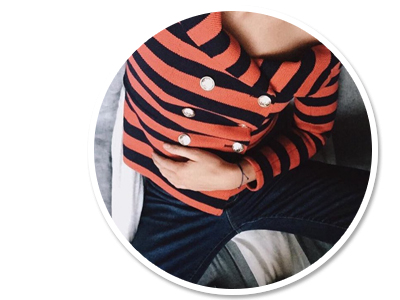 Atos Lombardini
The Italian brand Atos Lombardini represents the style of Italian women like no other. With tight cut dresses, elegant skirts and sturdy leather jackets in bright colours and rich fabrics you easily create a super stylish ensemble.
More about Atos Lombardini
about the brand
The Elegant Atos Lombardini Is Originated In Bologna, Italy. In 1986 This Fashion Label Was Founded By Atos Lombardini Himself And His Wife Silvana. These Days The Brand Is Leaded By Their Daughters, Alessandra And Elena, Still Supervised By Their Beloved Mother Silvana. Atos Lombardini Is A Typical Italian Family Business, You Might Say. Creativity, International Vision And Innovation Are Part Of The Atos Lombardini Dna. Thanks To The Use Of Luxurious Fabrics, Supremely Precise Finishing And Focus On The Latest Trends Combined With A Strong Passion For Fashion, Atos Lombardini Can Guarantee Clothing Of The Highest Quality.
The New Fw17 Collection
At Little Soho We Are Totally And Utterly In Love With The New Fall/Winter 2017 Collection By Atos Lombardini. The Brand Brings You Pieces That You Can Wear At Any Occasion; From Office To Dinner Party. The New Fw17 Collection Has Something For Everyone. From Elegant Blouses And Tops To Chic Trousers And Skirts. The Colours Of The Seasons Are Definitely Dark Blue, Red And Black. Are You Looking For The Perfect Eye-Catcher? Look No Further, Because The Popping Red Dress Robino Is All You Need To Shine. Did You Know You Can Shop The Collections From 2016 And Earlier Collections By Atos Lombardini For Sale Prices At Our Online Designer Outlet?
How To Wear
With The Beautiful Trousers, Blouses And Jackets By Atos Lombardini You Create A Fashionable Style With A Feminine Touch In No Time. Do You Fancy A Luxurious Look? Top Walhalla Probably Is Your Ultimate Pick. Also For A Stylish Office Look Atos Lombardini Is The Right Choice For You. With Subtly Striped Trousers Feeling Blue You Are Ready For A Day At The Office In An Instant. Combine With Top Ready For An Utterly Feminine Outfit.