How to wear
leopardprint
When it comes to prints, leopard is definitely our number one. They call it a wardrobe essential for a reason! Curious about new ways to style this must-have print? We've rounded up 5 inspiring approaches for you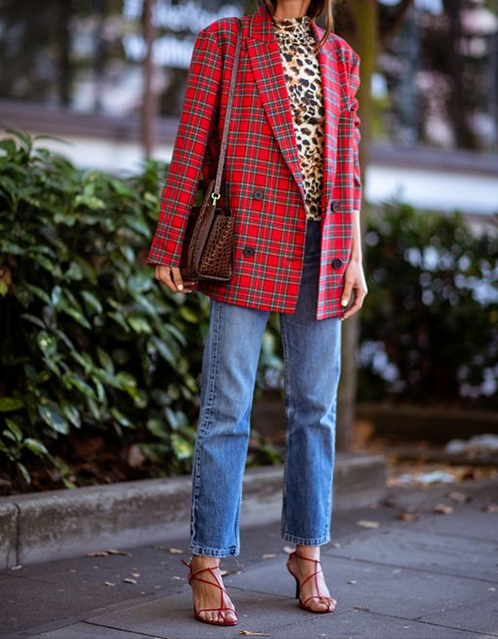 1. Pair with bright colours
We hear you thinking, 'styling the leopard print with popping colours?'. Yes! By showing some courage, you will definitely make a statement with your outfit. We've seen amazing shades coming by that bring out the absolute best in the popular animal print. Think about pink, light blue, red or yellow.
2. Pair with crispy whites
Basically, the leopard print can be considered a neutral. Or in fact it's three in one: black, white and brown. No wonder that it's a perfect match with crisp white shades! The basic colour brings a classic vibe to the animal print's playfulness, resulting in a wearable everyday look.
3. Pair with camel
Want to give your favourite leopard pieces all the shine they deserve? Then we've got a tip for you: combine them with other shades from the wild. Camel, for example! By keeping the rest of your look simple, that leopard blouse or pair of pants will stand out in a stylish way.
4. Pair with leather
Besides classic and playful, the leopard print can be used to create cooler looks as well. By styling it with leather pants or a biker jacket, the pattern gets an edgy twist – which by chance is totally on-trend at the moment.
5. Pair with black
It might go without saying, but black is perfect to balance out your striking animal print clothing with. For a timeless and more day-to-day combination, you can always count on this colour. For example, wearing a leopard skirt with a black T-shirt is something we will never get tired of.
6. Pair with denim
Leopard and denim – another true power couple! It just goes to show you that styling is that easy sometimes. Want to go for an utterly feminine look? Go for the all-time-favourite skinny. Looking to try something more cool with a nonchalant vibe? Wear your panther print top or blouse with baggy or straight leg jeans.
7. Pair with pastels
The leopard print is known for its powerful and sophisticated character. And yes, most of the time we're all about fierceness! But hey, some days we enjoy a softer appearance too, right? A perfect and super stylish way to give it that sweet twist, is to add pastel shades. Baby pink and blue are our favourites.