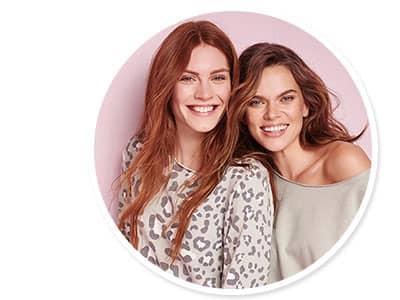 Juvia
Juvia has not only the most soft fabrics you'll ever feel, but also the most stylish loungewear you can imagine. No longer you have to hide while looking like a desperate housewife. From now spend lazy Sundays in your Juvia sweater; your new favourite fashion for lazy days.
More about Juvia
About The Brand
Judith Dommermuth used to be a model during her teenage years, that's how she got more and more interested into fashion. Because of the travelling she did for work she only wanted to dress comfortable yet stylish at the same time. That's why Judith and her team started the loungewear brand 'Juvia' in 2013. The label is known for their comfortable clothes, the modern design and the ready-to-wear appearance.
The New Fw17 Collection
This season is all about fashionable sweatpants and sweatshirts in dreamy themed prints. Think white with grey stars, like we have spotted a lot online, and tie-dye in a pretty brown/orange colour. Of course this SS17 collection is characterized by the soft materials and stands for comfort and being on-trend at the same time.
Styling Tips
The collection by Juvia offers you endless styling fun, because of the multiple combinations that are possible. Match the same prints or go for contrasts and wear an even top with a printed sweatpants, like the Anouk. Tip: Shop previous collections by Juvia in our online designer outlet